AUEB is co-organizing the 45th Annual Conference of the European Association for Research in Industrial Economics - EARIE 2018 (August 31- September 2, 2018)
EARIE 2018
The 45th Annual Conference of the European Association for Research in Industrial Economics
Athens
31 August - 2 September 2018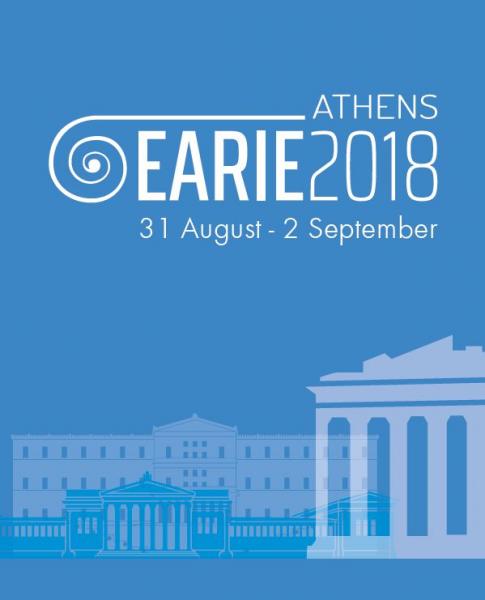 AUEB's Department of Economics is co-organizing the 45th Annual Conference of the European Association for Research in Industrial Economics (EARIE 2018), in collaboration with the Foundation for Economic and Industrial Research - IOBE. The conference takes place from August 31 through September 2, 2018, at the campus of the HAEF, Athens College, at Psychiko.
EARIE's annual conference is one of the world's most prestigious events for the promotion of research in Industrial Economics and for the disseminations of scientific achievements both in theoretical and in applied research in the field. The conference aims to promote research in the areas of industry analysis, pricing, investment, innovation, competition and regulation, among others.
Many distinguished researchers will be among this year's conference participants, including Mark Armstrong (Oxford), Luis Cabral (NYU, Stern), Ulrich Doraszelski (Penn), Hugo Hopenhayn (UCLA), Marc Ivaldi (Toulouse), Jakub Kastl (Princeton), Leslie Marx (Duke), Peter Neary (Oxford), Volker Nocke (UCLA), John Sutton (LSE) Patrick Rey (Toulouse), John Vickers (Oxford) και Xavier Vives (IESE Business School), alongside many other eminent academics. More than 460 researchers from around the world will attend the conference.
Further information is available at the conference website http://www.earie2018.org/