3rd OPA Run | Sunday, October 31, 2021 | "All together for Pedion of Areos"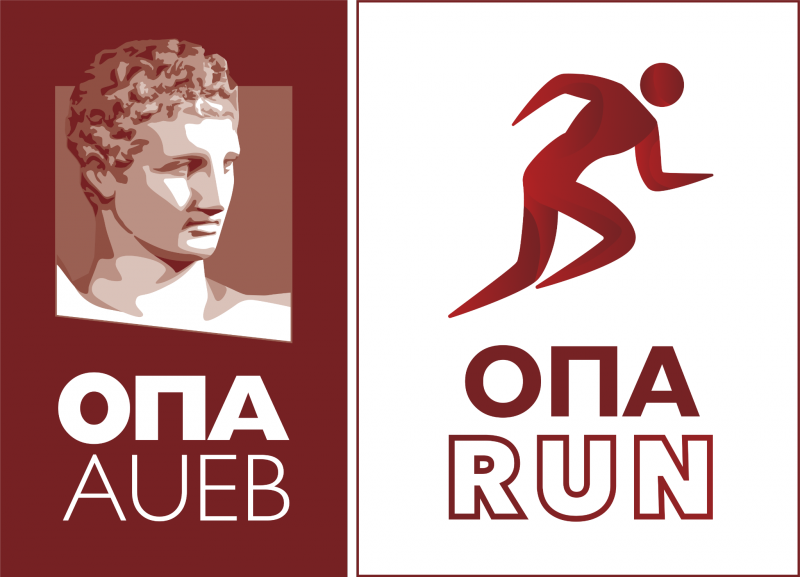 3rd OPA Run
Sunday, October 31, 2021
"All together for Pedion of Areos"
The OPA Run, the Road Race of our University, will take place in a month and the registrations continue!
The 3rd OPA Run is organized for the 3rd consecutive year by the Athens University of Economics and Business on Sunday, October 31, in the park of Pedio of Areos. The co-organizing authority is the Attica Region.
The race is open to everyone, to every member of the academic community of AUEB, but also to any sports fun. The event is under the auspices of the Municipality of Athens and is held with the support of the International Olympic Truce Center, the Organization of Culture, Sports and Youth of the Municipality of Athens and the Panhellenic Gymnastics Association.
The purpose of this year's event is to promote Pedio of Areos as a place friendly to citizens, as well as to promote a healthy lifestyle. It is part of AUEB's social contribution strategies, an action of the Volunteer Program "AUEB Volunteers", as its organizing team consists mainly of AUEB students.
This year, for the first time, OPA Run focuses on the importance of environmental protection and specifically on recycling, in order to further enhance its social impact.
Participants will have the opportunity to warm up with 4 training sessions in the weeks before the race, by the experts of Cosmos Sport, sponsors of the 3rd OPA Run.
Watch the trailer of the 3rd OPA Run here and secure your place in the 5 km road race with just one click at
https://www.ticketservices.gr/event/opa-run-2021/. Participation cost is 3 euros.
We kindly ask all interested parties and candidate participants to read carefully, the Terms of Participation and the accompanying Health Protocol on the official website www.aueb.gr/oparun.
We are waiting for you on the last Sunday of October to run "All together for Pedion of Areos"!
Sponsors of the 3rd OPA Run: Cosmos Sport SA, Melissa, HAITOGLOU BROS SA, Natural Mineral Water ZAGORI, the Institute of Pharmaceutical Research and Technology and Mavrogenis SA.
Communication Sponsors: ERT, First Program 105.8, ERA SPORTS 101.8, Chillout Magazine, DeBop.gr, Ipop, iRun, LoveGreece.com, Neolaia.gr, Pepper 96.6 fm, Popaganda, Rise Tv, Run247.gr, Runnermagazine.gr, Runningn .gr, Skywalker.gr, Sport24.gr, Sportevent.gr, ATHENS 9.84, Dromos 89.8 fm and STASY.
For more information about the conduct of the 3rd OPA Run, visit: www.aueb.gr/oparun