Educational Visit to Vodafone
The students of the Postgraduate Program in Human Resources Management of the Athens University of Economics and Business conducted an Educational Visit to the facilities of the Vodafone company, on Thursday, March 2.
As part of the educational activity, we met the HR team and attended the speeches "What HR does in Vodafone", "Strategic HR: A business case" and "The ever-changing face of HR"!
We sincerely thank Vodafone and the executives of Iro Melliou, HR Director, Gyouli Vlassi, Senior HR Business Partner, Ermioni Psilou, HR Business Partner, Vicky Sotiroudi, HR Business Partner, Grigoris Konouklas, Talent Acquisition, EB & EX Manager and Irianna Barpakou, Real Estate & Business Planning Coordinator, for the excellent hospitality they offered to our postgraduate students!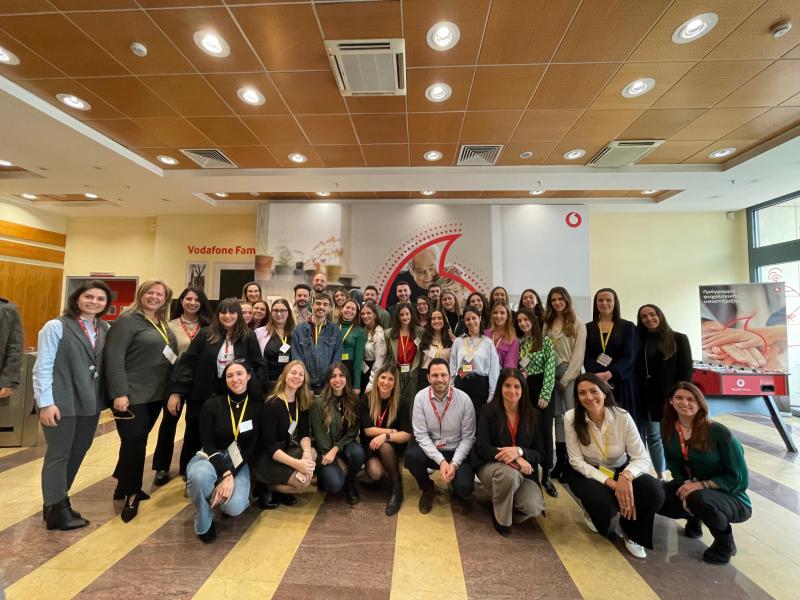 Ημερομηνία Εκδήλωσης:
Thursday, March 2, 2023 (All day)